Why is everyone talking about the red pill? Why is Elon Musk telling his Twitter followers to 'take the red pill'? What does this mean? 
RED PILL VS BLUE PILL.
The red pill and blue pill is a meme representing a choice between taking either a "red pill" that reveals an unpleasant truth, or taking a "blue pill" to remain in blissful ignorance.
THE ORIGIN.
The terms are directly derived from a scene in the 1999 film The Matrix. However, the term "red pill" has become synonymous with a right-wing political awakening online in recent years.
TODAY, MUSK WANTS US TO TAKE THE RED PILL.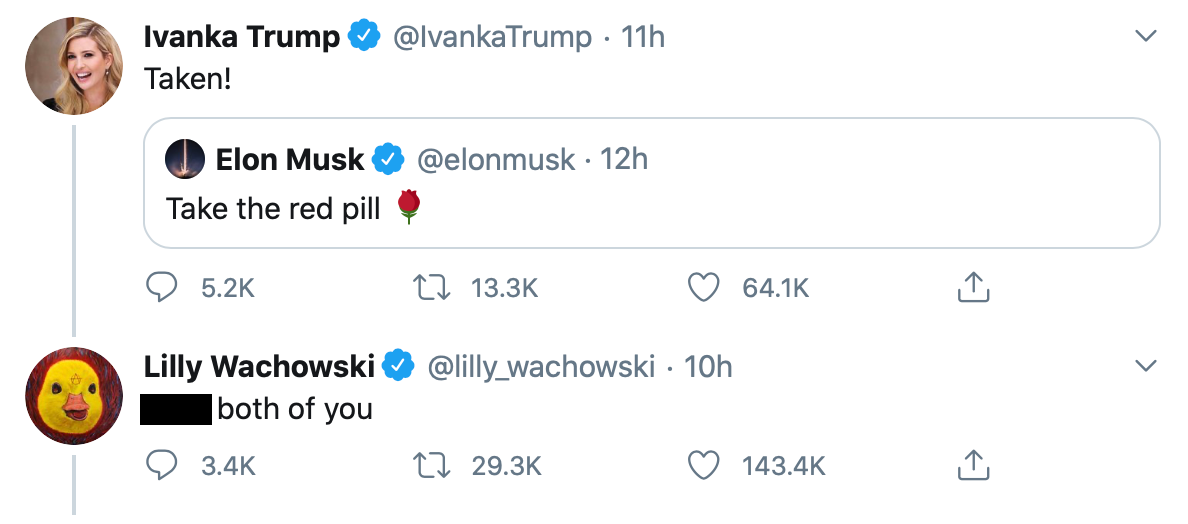 Musk's "red pill" message comes after weeks of him tweeting COVID-19 conspiracy theories, questioning virus death rate statistics and getting into arguments with officials about reopening his California Tesla factory, calling stay-at-home orders "fascist."
It is not known if Trump's daughter retweet acknowledging that she has taken the "red pill" is an endorsement of defying coronavirus orders, which she has done herself, or an encouragement of right-wing politics.
WHY WOULD MUSK TWEET THAT?
Some social media users are speculating that Musk is dangerously claiming that taking the "red pill" would wake up those who aren't aware that the coronavirus is a hoax, despite there being no medical or scientific evidence to support such a claim.